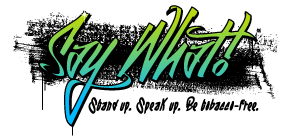 History of Tobacco Prevention in Texas
In 2010, the Texas Department of State Health Services called on the Texas School Safety Center (TxSSC) to develop and maintain a youth advocacy movement to work in coordination with existing youth tobacco prevention efforts across the state.
TxSSC gathered input and direction from youth advocates, funding agencies, media experts and other statewide partners to develop the name, look and focus for the movement.
Since the launch of Say What! in March 2011, efforts have focused on spreading the movement through local projects supported by Say What resources as well as encouraging groups to adopt the Say What! logo and other graphics to fit their needs.
In addition, TxSSC created TxSayWhat.com and social media accounts @TxSayWhat to allow groups to share their projects, search for new ideas, and expand the network of participants across Texas and beyond!
Victor J. DeNoble, Ph.D. was recruited in 1980 by the Phillip Morris Research Center to build a secret research lab and to develop a cigarette with reduced heart risk. After successfully identifying a nicotine substitute that did not elevate the heart rate in animal models, his attempts to publish his work were suppressed by Philip Morris. He was eventually fired and his laboratory and data were seized. In 1994, after a decade of being silenced by a secrecy agreement, Dr. DeNoble became the first whistle-blower to testify before Congress about his research conducted within the tobacco industry. His research showed that nicotine has addictive properties similar to other drugs of addiction. His congressional testimony was the cornerstone for sweeping changes in public policy regarding tobacco use, the national tobacco settlement and the events leading up to President Obama's signing into law the Family Smoking Prevention and Tobacco Control Act in 2009. Dr. DeNoble is also the subject of the film documentary "Addiction Incorporated" released in 2011.
Since his congressional testimony, Dr. DeNoble has been speaking to a wide range of audiences about his experience in the tobacco industry and providing education about the science of drug addiction.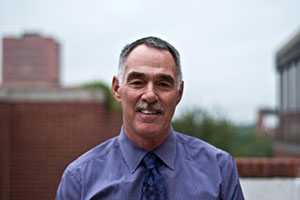 Do you think your brain cares where nicotine comes from?
Phone
Toll Free: 877.304.2727
Local: 512.245.8082
Mailing Address
415 North Guadalupe - #164
San Marcos, TX 78666

Say What! was created and designed by young people from across Texas and connects students interested in eliminating tobacco from their schools and communities. The Say What! movement is funded by the Texas Department of State Health Services through a contract with the Texas School Safety Center at Texas State University.